Why New Lenox Toastmasters?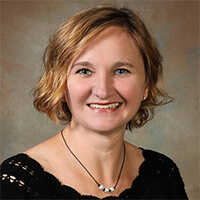 I wanted to face the fears that were holding me back from reaching my God-inspired potential and when I realized that inaction is also a choice, I made the decision to join New Lenox Toastmasters. Joining New Lenox Toastmasters has been a game-changer in my personal and professional life and I invite you to choose action, join the club and let it be part of your journey!
There are two reasons why I joined toastmasters. First, I wanted to do something out of my comfort zone, which is public speaking. Secondly, I wanted to exercise my mind. Since joining Toastmasters 9 months ago, I am no longer overwhelmed when I speak in front of people nor when asked to answer a random question during table topics. I went from 20 second answers when I first started toastmasters to speaking over a minute.
I had the opportunity to review a recorded webinar of myself being interviewed and less than 1 minute in I had counted at least 12 "umms" and "ahhs"! It was so painful to watch. That was my defining moment to find a Toastmasters Chapter! I had been a member almost 29 years prior but didn't stay with it – in retrospect that was a huge mistake. Finding the New Lenox Toastmasters was perfect. On day one of walking into a room full of strangers, I felt like I really belonged there and here I am 2 years later in a room full of friends! I continue to grow and improve with each meeting. I count this as one of the BEST decisions I ever made!
Toastmasters has provided a safe space for me to work on my speaking skills. Since I joined in 2014, I've become much more comfortable speaking in front of a group. New Lenox Toastmasters is a great group of people from a wide variety of backgrounds and the club feels like a second family to me. The "safe space" of the meetings is the perfect environment to work on the things I still need to improve.
For the first many years of my life I was extremely shy and could not talk in front of any crowd, even a couple of people. I also lost a job opportunity due to this weakness. A co-worker convinced me to join Orland Park Toastmasters. I stayed with the Orland Club for 6 years until I moved on to two other Clubs (New Lenox and "Yes And"). In Orland, initially I was afraid to do any kind of speech; I just did very minor meeting roles. Finally, I got two top notch Mentors (Mike Grady and Garrett Grady) who guided me and the Speeches and Evaluator roles kept coming. To date, I have given roughly 180 speeches and received the highest Toastmaster title, Distinguished Toastmaster (DTM). I am a PowerPoint expert and use Props and extensive creativity. These are techniques I am sharing with members in other Clubs. They can even be applied to Slide presentations that people do at their work. I look forward to helping new people that join the Club to become better speakers and leaders. If I can do it, anyone can do it. You won't regret it.
I was skilled at the art of avoiding public speaking before I joined Toastmasters. It was not until I graduated college that I realized practically any career involves some sort of public speaking. Just under a year at my first job, I was exhausted by the amount of energy it took for me to deliver a speech. This motivated me to attend Toastmasters in August of 2016, and it was one of the best decisions I have ever made. I joined two clubs shortly after. Toastmasters is an incredibly supportive environment that will allow you to practice public speaking without fear of judgment. Toastmasters gives you the opportunity to learn how to manage the stressful feelings you may get before speaking in a safe space. If you are terrified of public speaking, or if you are interested in improving your public speaking skills, attend a Toastmasters meeting! Every club is a little different. Find a club with a culture you are comfortable growing in. You will not regret it!
I joined Toastmasters because I was looking to develop my speaking skills. I have learned more than I could have dreamed of about speaking to groups of adults. I love attending Toastmasters, not only because of the leadership and speaking skills I'm learning, but also because I enjoy connecting with the other members.
I'm so glad I decided to join New Lenox Toastmasters. Being a member has improved my ability to speak and lessened my fear of making presentations. I always learn something new at each meeting. Everyone is so encouraging and friendly and the meetings are always positive and upbeat. You'll be happy you joined.
I first heard about Toastmasters in the late 1970s when a coworker mentioned: "Toastmasters Club" to another co-worker. The thought that came into my mind was "why would these guys be joining a drinking club? In around 2007, a woman named Mildred Pettis who was a high school teacher and also a mentor mom of my wife Yolanda told us that she was a member of a Toastmasters Club in Tempe Arizona. She invited us to visit with her and attend a District Meeting and Ceremony where she was being recognized as a DTM. We attended her ceremony and it was then that I learned that Toastmasters was not a drinking club. Mildred invited us to attend some club meetings which I did and learned that I missed something that would have been a big asset to my career as well as my communication and leadership in my community. When several local men mentioned starting a New Lenox Toastmasters Club in early 2009, I met with them and began the planning process of a local club which was chartered in October 2009.
Do you want to have fun while improving your confidence and presentation or public speaking skills? Take a chance on the New Lenox Toastmasters Club!! My first Toastmasters experience was In Alexandria, VA while attending work-related training. This experience prompted me to seek out a local Toastmasters Club. Since joining the New Lenox Toastmasters Club in 2018, I have become a more confident and polished presenter. The New Lenox Toastmaster's Club has become a family in the sense that we all look forward to the opportunity to constructively improve personal confidence and presentation skills in each other. Each meeting brings a new dimension, lots of laughs, and a "Hybrid" format for online participation during trying times, such as a pandemic. The New Lenox Toastmasters Club is one of the premier clubs in the Chicago metropolitan area. Give us a test drive. You won't be disappointed.